This will be a topic on how to refurbish various pieces of hardware. First off is a Phosphate and oil finish.
A pile of rusty and dirty bolts right off my Parts Car.
After cleaning and degreasing in the tumbler for 3 hours.
Sandblasted!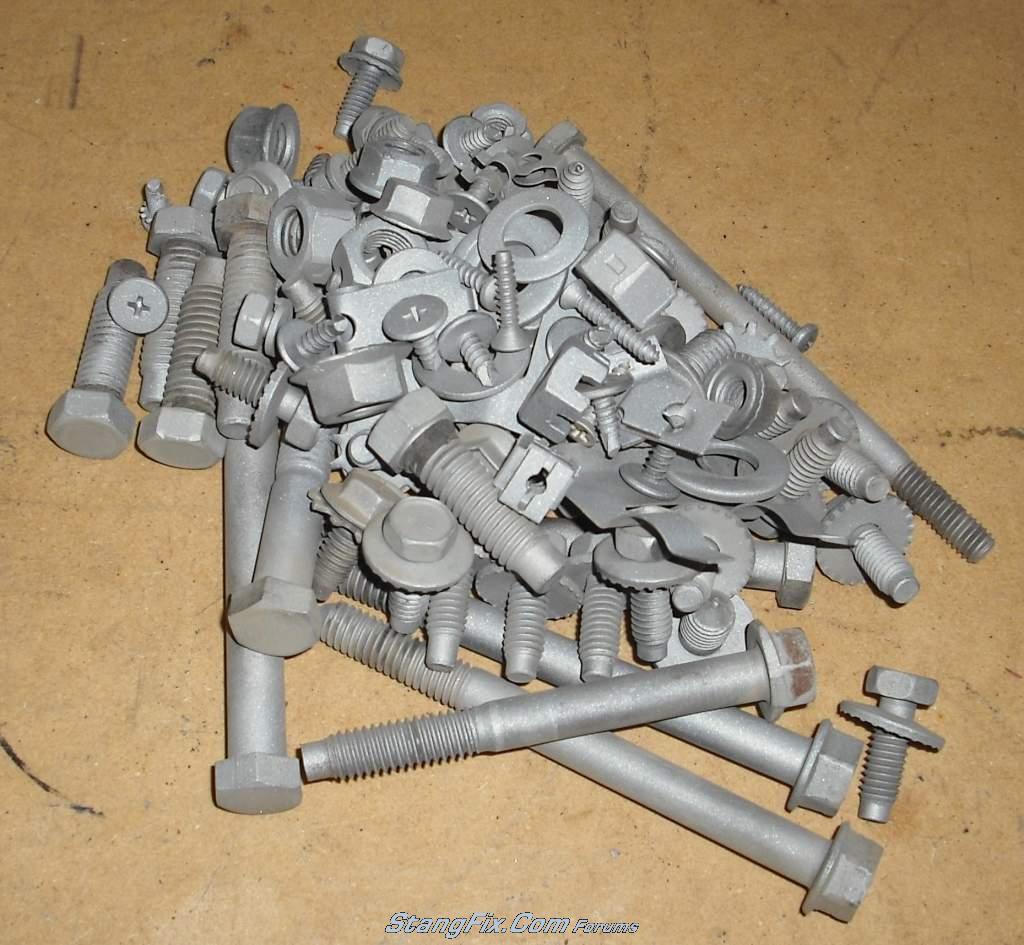 Bolt threads here chased and then polished on the wire wheel. They have a great natural finish now.
Acid dipped for a phosphate finish and oil coated to prevent rusting.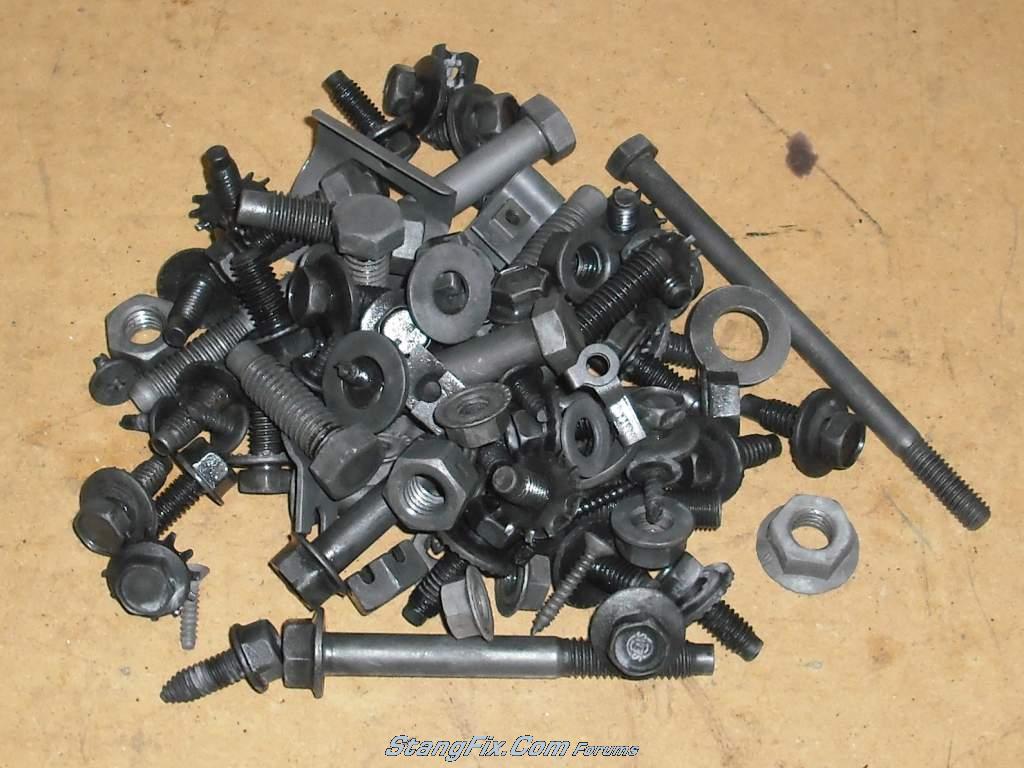 Last edited by a moderator: