I believe I lucked upon a granada disc brake setup. It was in the 69 FB that I picked up. So, that makes this setup really inexpensive :whis :yah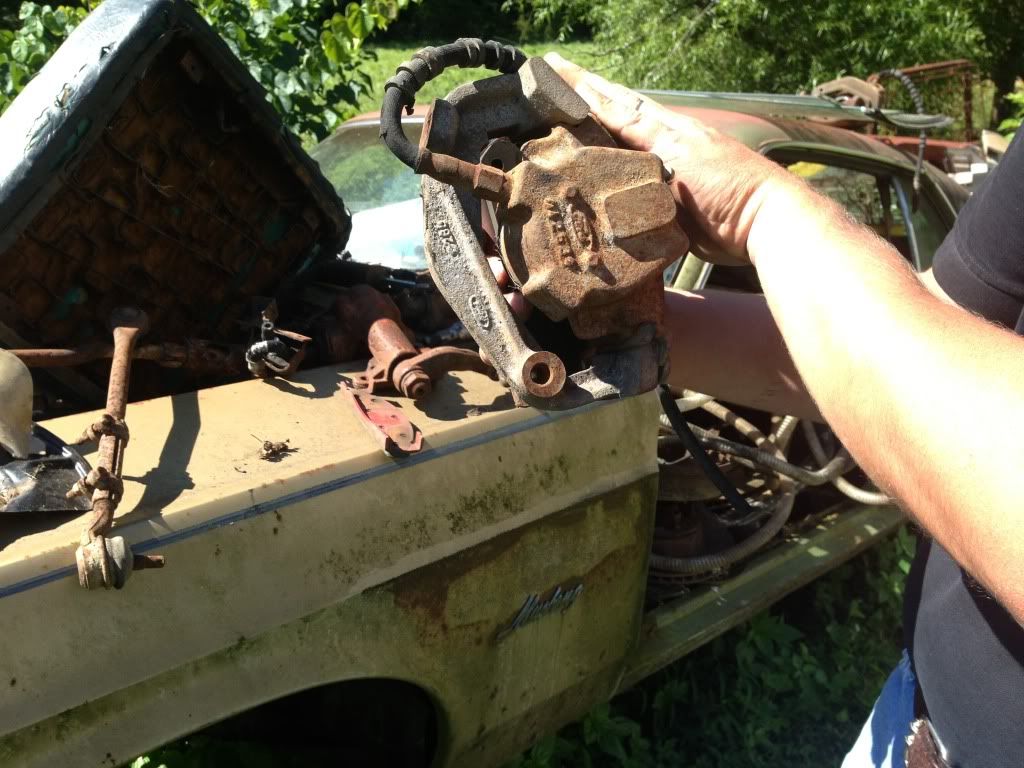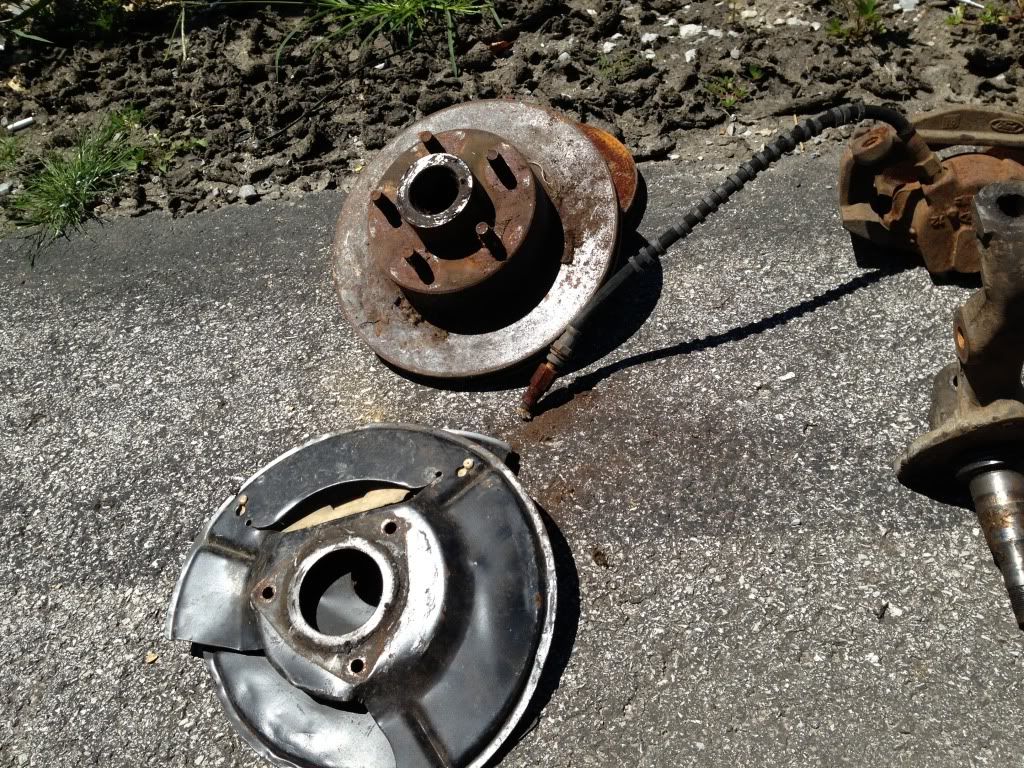 Anyhow, I don't know much about them. Does the bolts that tie the caliper bracket to the spindle require a castle nut and cotter or will a simple nut and bolt setup suffice. Does it look like I'm missing anything?
Oh, and the best part of this was that it was just laying in the car. There is still a disc setup on the car :thum It's missing some pieces but...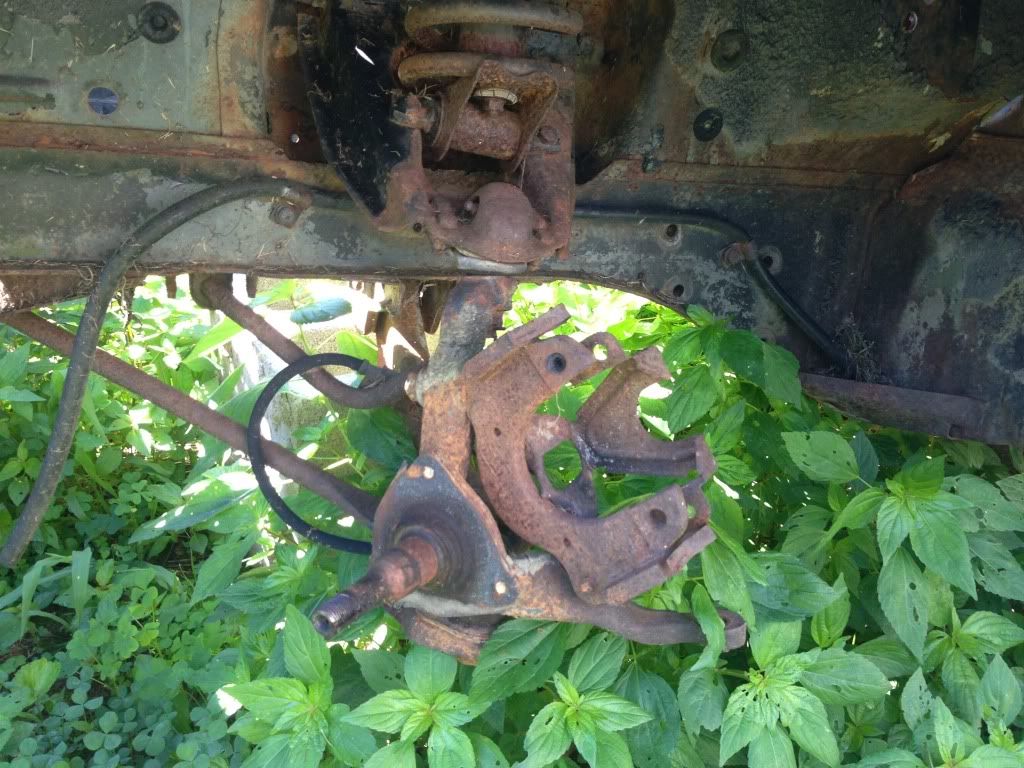 Bill