Hi gang
, a couple months ago, I bought a "pre-owned" Champion 5hp/60gallon (220volt) compressor and I've been working on installing and upgrading it. The seller was south of Dallas, works on compressors. This one has a new motor, belts, rings,etc. Sounds great! I added an After cooler which really seemed to help! It's explained in the blog down below,
but I'm just excited and ready to paint something! or blast something!!
dne'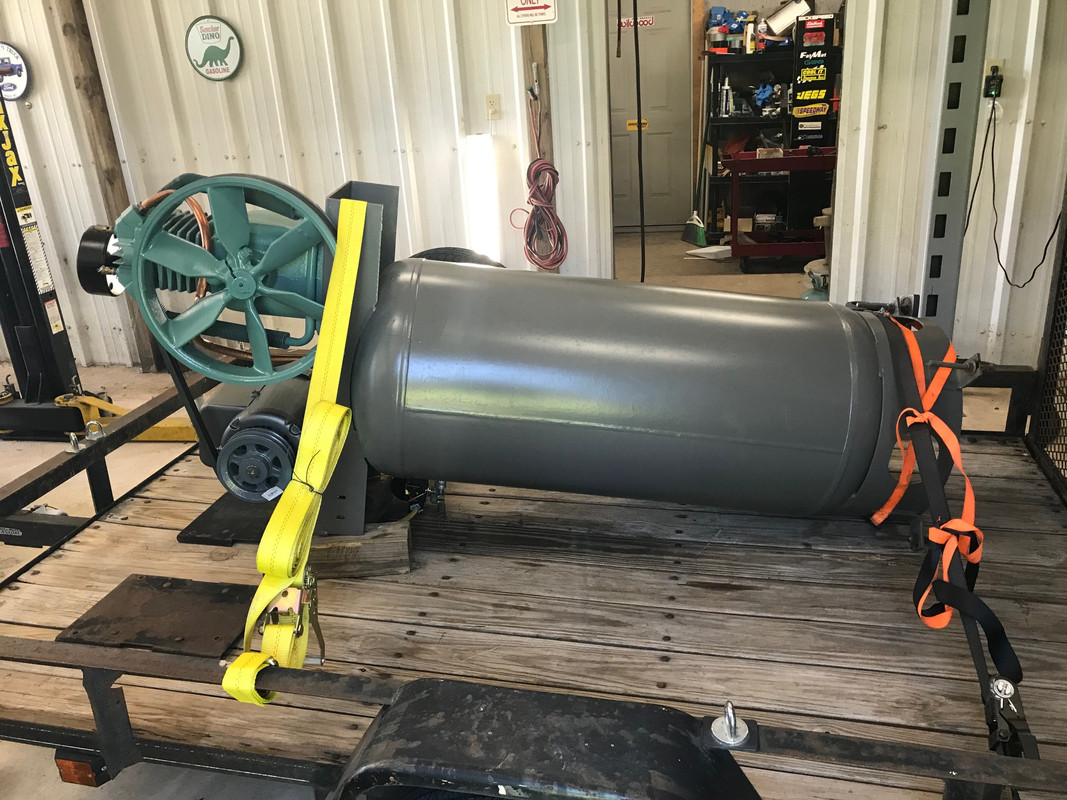 I bought the decals, and the V and climate I removed as that wasn't the "brand" of the compressor, but it is a Champion. Just makes it look nicer with decals!