I'm sure you have all seen the prices companies charge for them. Well I am poor (not really, just no hobby budget) so I decided to build my own. I kicked around the idea with a couple guys on another forum. Took a good hard look at this one
Install a Custom Export Brace for EFI Upgrade to 65-66 Mustangs
And then set out making my own.. please keep in mind that I am not an engineer, I work in IT, and I haven't yet bolted these into the car to test/verify their fit. But that is a minor bit of tweaking if needed.
I must have been slacking when I started, I didn't take any pictures of myself measureing the cowl bolt spacing or the shock tower cap.
At any rate, to get those measurements I laid a tape measure across the bolt heads and guestimated the cowl bolt spacing (its pretty close)
For the Shock tower cap, I put one of my spare ones onto a piece of paper and marked the holes and traced the outline.
From those measurements I grabbed a fresh piece of paper and made these.. All measurements start from the lower left hand bolt hole at 0,0 and all measurements are in US inches. The only change to either of these files has been on the cowl plate, instead of being 1" between the rows of holes, I changed it to 1.25" But I did that on the fly with the guy I was working with, so it isn't reflected in my drawings.
Shock tower plate dimensions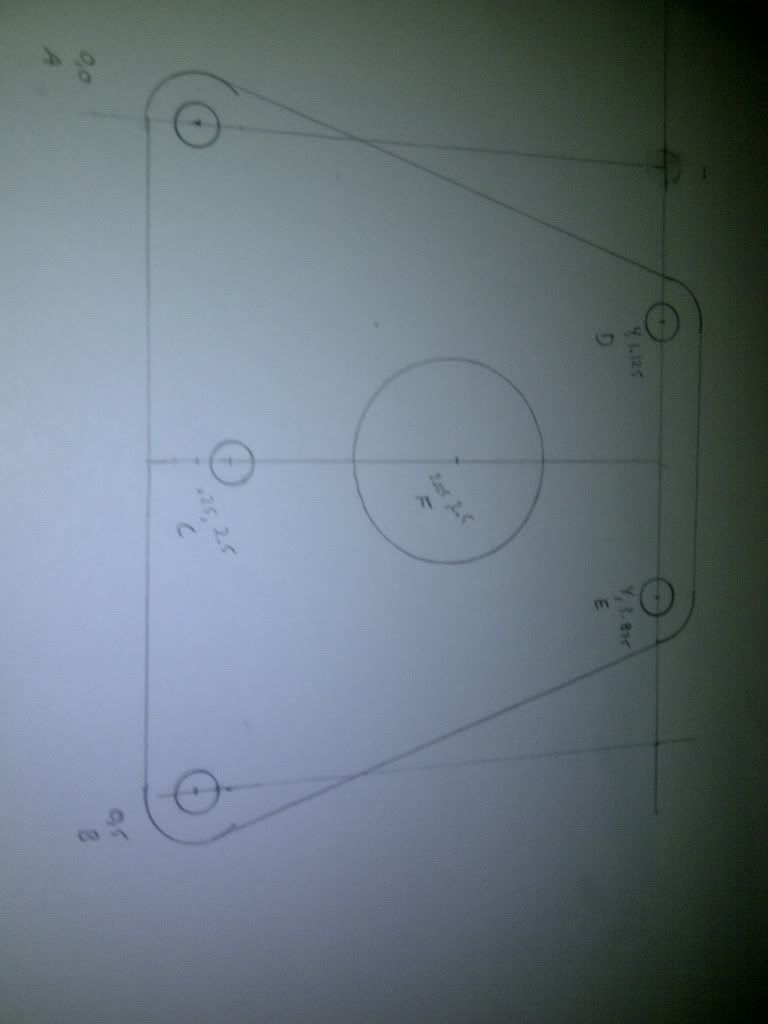 And the cowl plate
Then using my measurements I made a completely new drawing of each part, and made full sized copies, which I cut out and took home to 'test fit' onto my '68 Coupe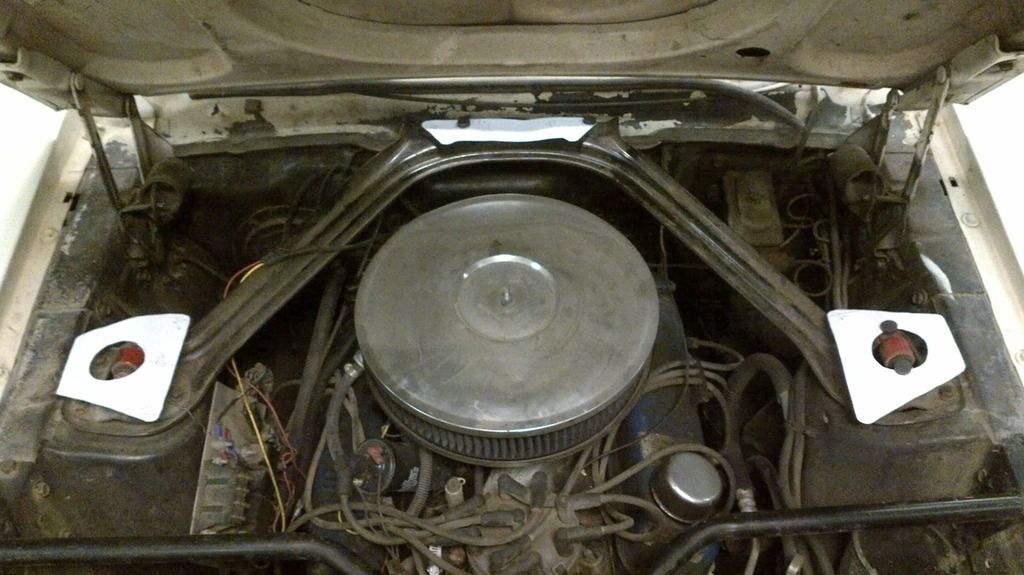 (quit judging my ugly underhood, engine runs great)
I know a guy whom I bribed to turn my measurements into CAD (DXF and DWG) files. Then I bribed the plasma guy at work to cut out a set, and bingo! Fresh mount plates. These plates are 3/8", way too thick, but that's what he had on the table at the time, and it was FREE to me, so I went with it. Someday I will have another set made out of either 3/16" or 1/4".
Test them against my hand cut out paper ones.. looks like he did what I asked..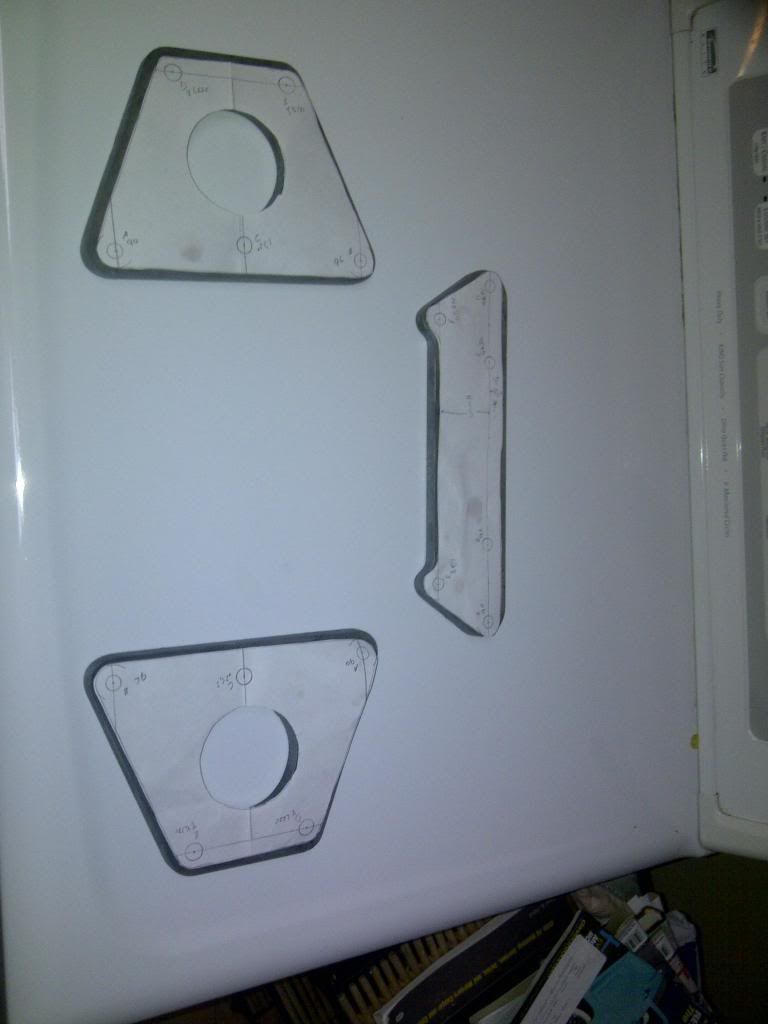 Now I just need to pull my stock Export Brace to measure for swedged tubes from
Speed Partz
I have a set of right and left hand 3/8" rod ends at home from another project eons ago, so I will start with those and see how I feel about things. if I decide it's not big enough, I'll buy 7/16" rod ends and tubes..
Someday I will figure out what I want to do about a tubular export brace as well..
Last edited: