A few weeks back, I went to a local auction to bid on and buy a
1975 F250 Crew Cab 4x4
non-stock 400/C6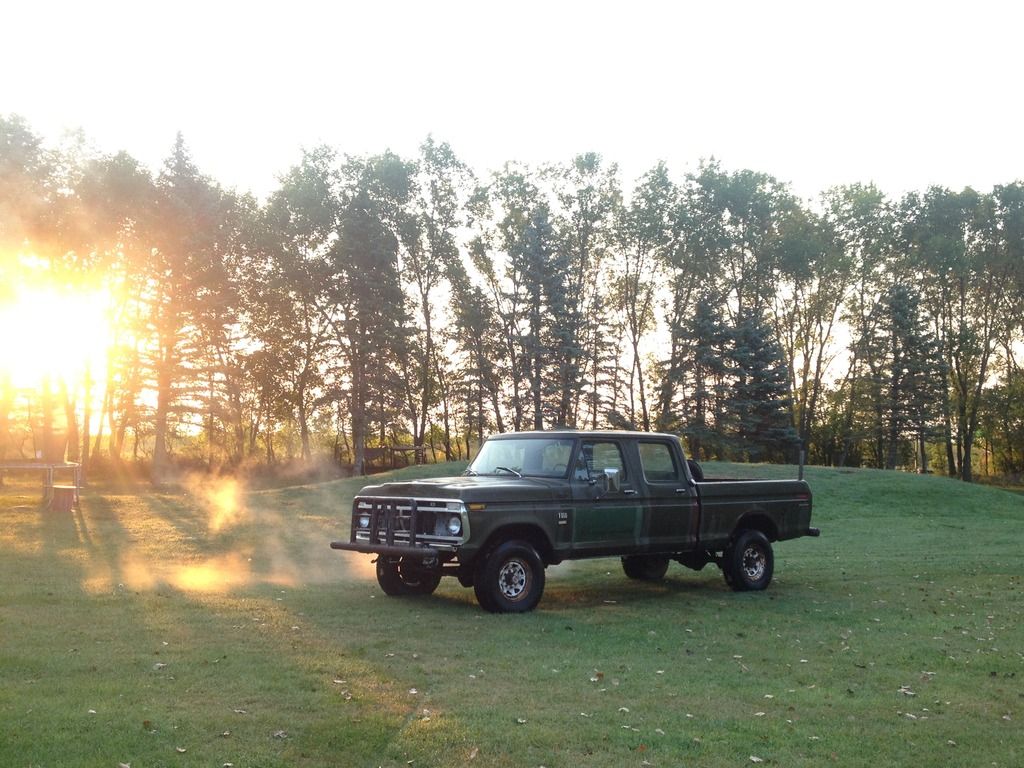 But after my purchase while still in some sort of disillusion euphoria.. I also bought a
1965 Mustang Coupe
Factory 289/Manual trans car, I bought it with no motor/trans/doors/fenders.
And it has a non-stock 7.25 i6 rearend.
My Dad has a parts car '66 Mustang coupe with doors and the correct 8" rearend.
Once I got it home, I took out anything that would hold moisture, carpet, cardboard boxes, headliner. It was all garbage and would only serve to accelerate more rust.
It has some obvious issues, bad quarter panel hack job, some rust in the floor.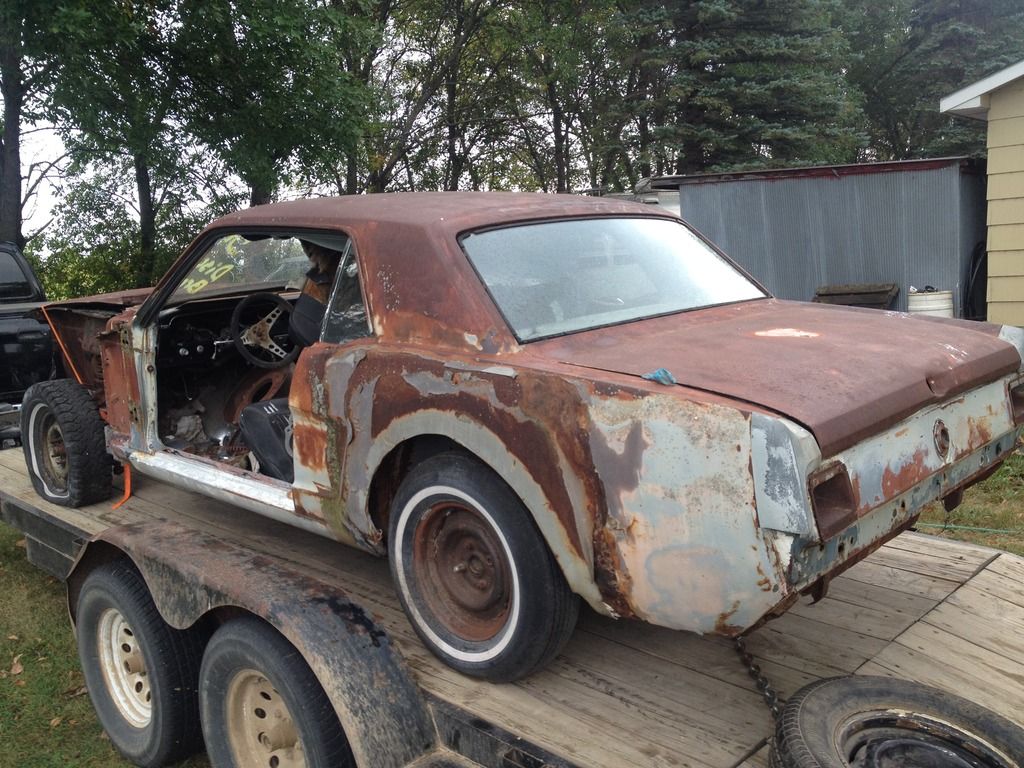 It came loaded with stuff.
Enough seats for the car, plus a single high back bucket seat.
No rust in the front suspension or frame rails.
I got a heck of a deal on the '71 AirStream earlier this year also, its in the middle of a remodel.
The radiator core support is slightly bent, nothing a port-a-power can't fix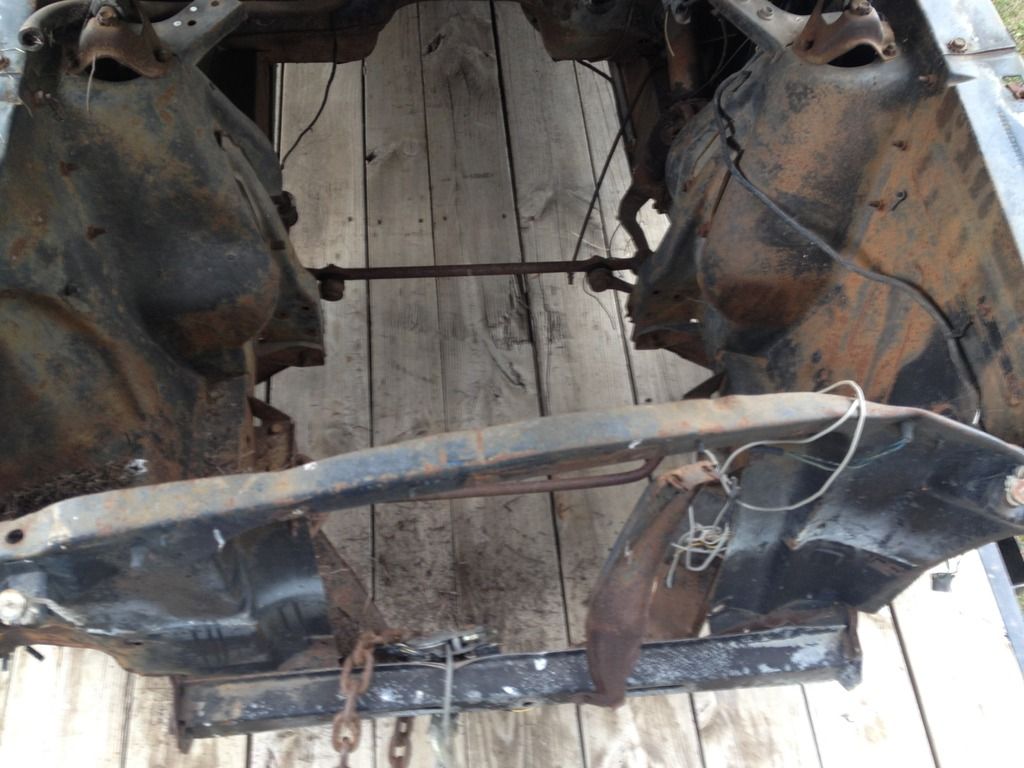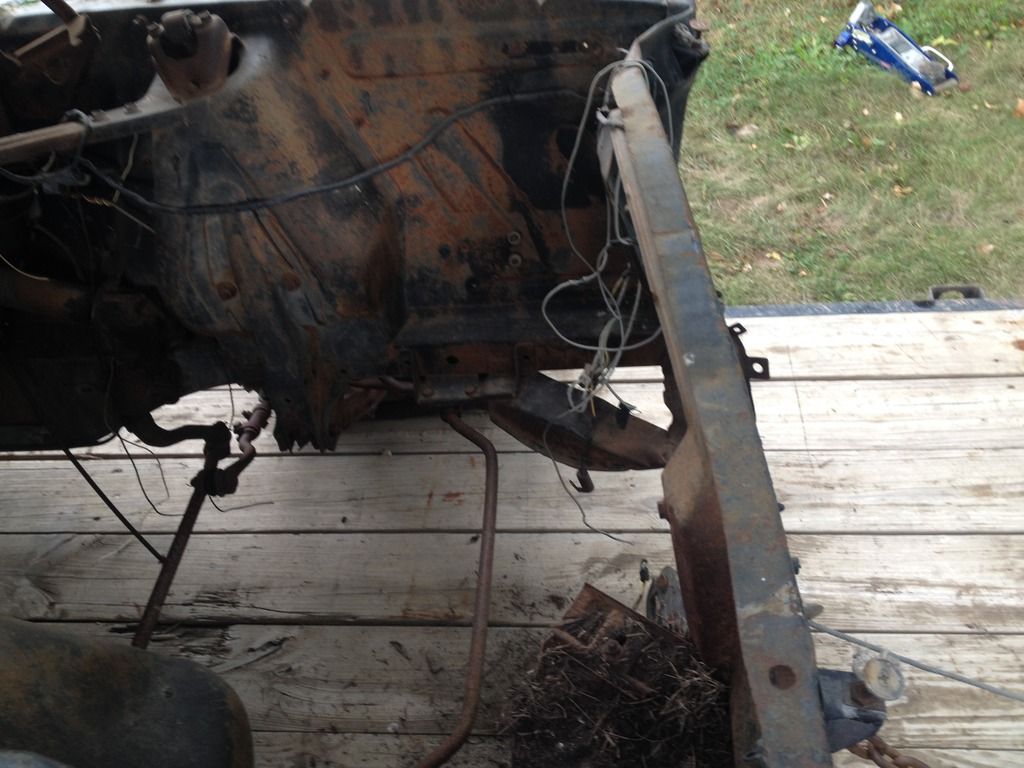 The only bit of rust under the hood. Battery box under the bird nest.
Rest of it looks pretty good.
From under the car, both sides have small rust holes in the toe board area.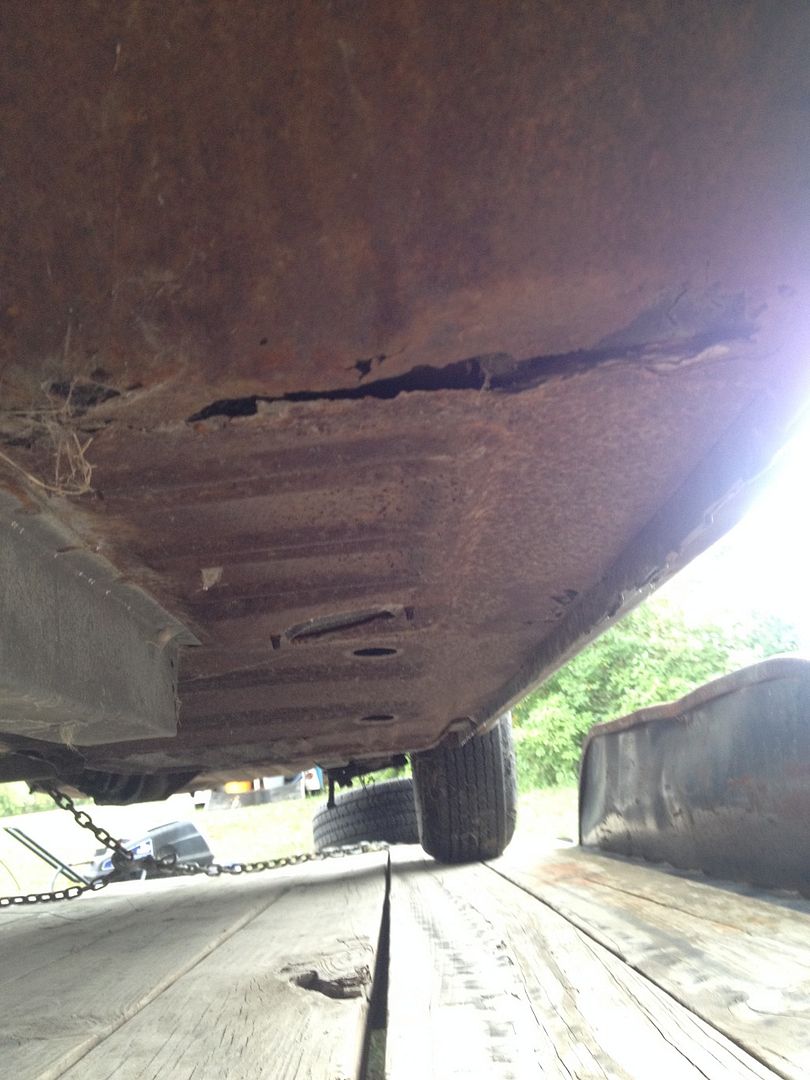 Looking over to the passenger side.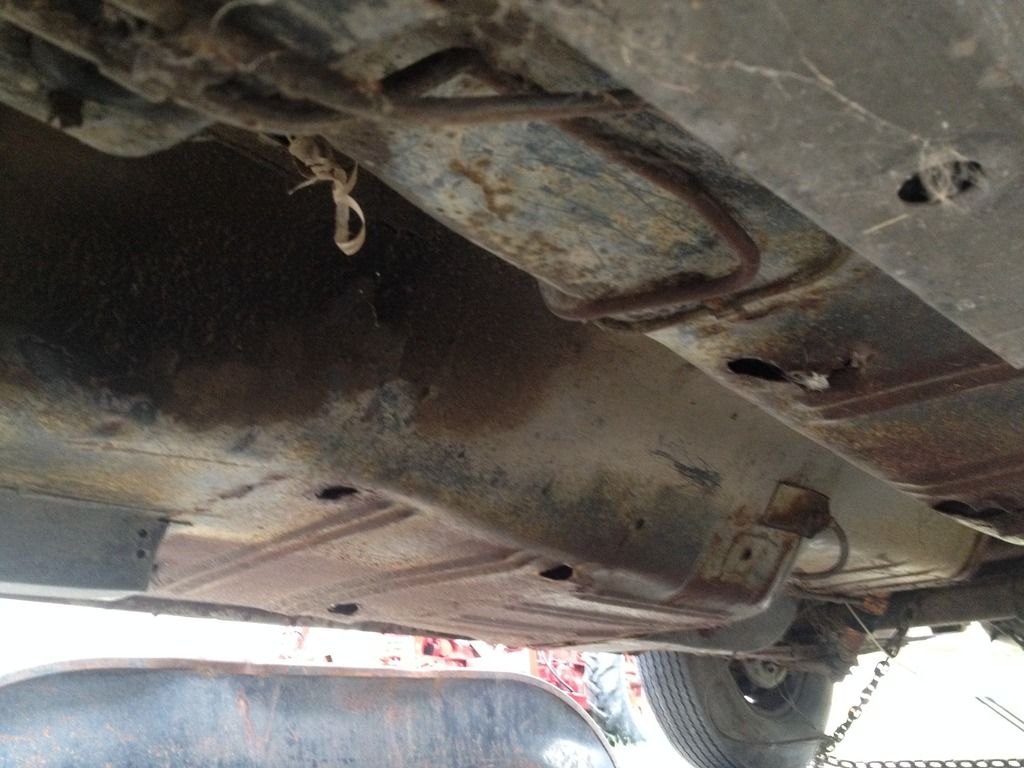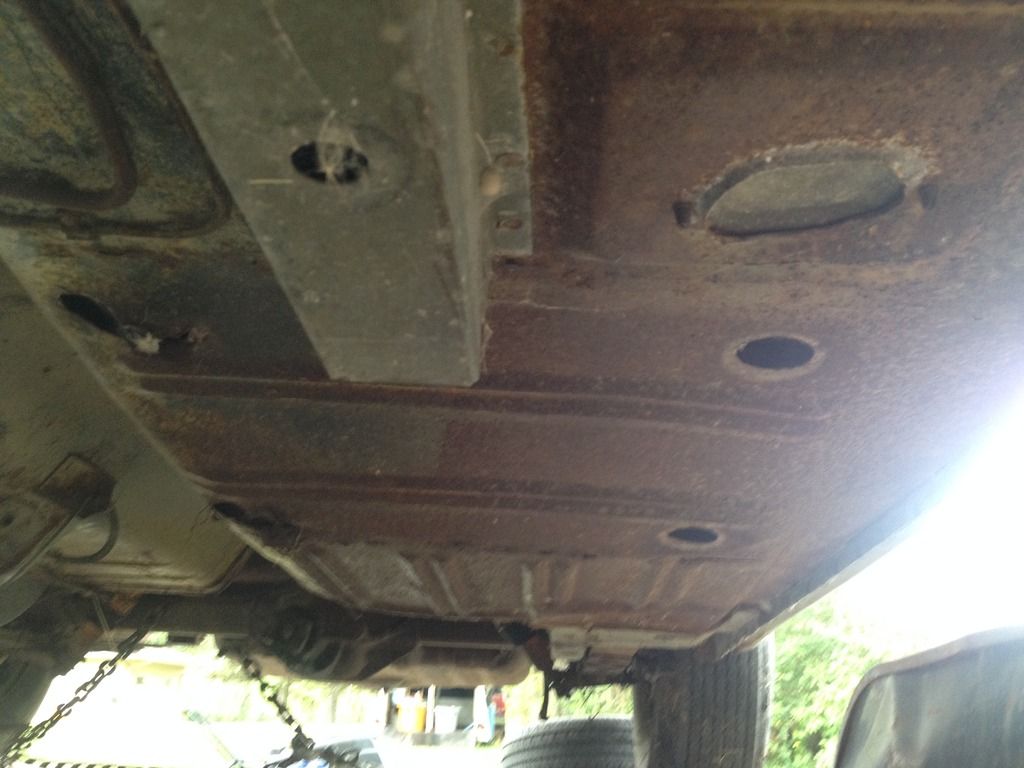 Rear frame rails look good
Passenger Side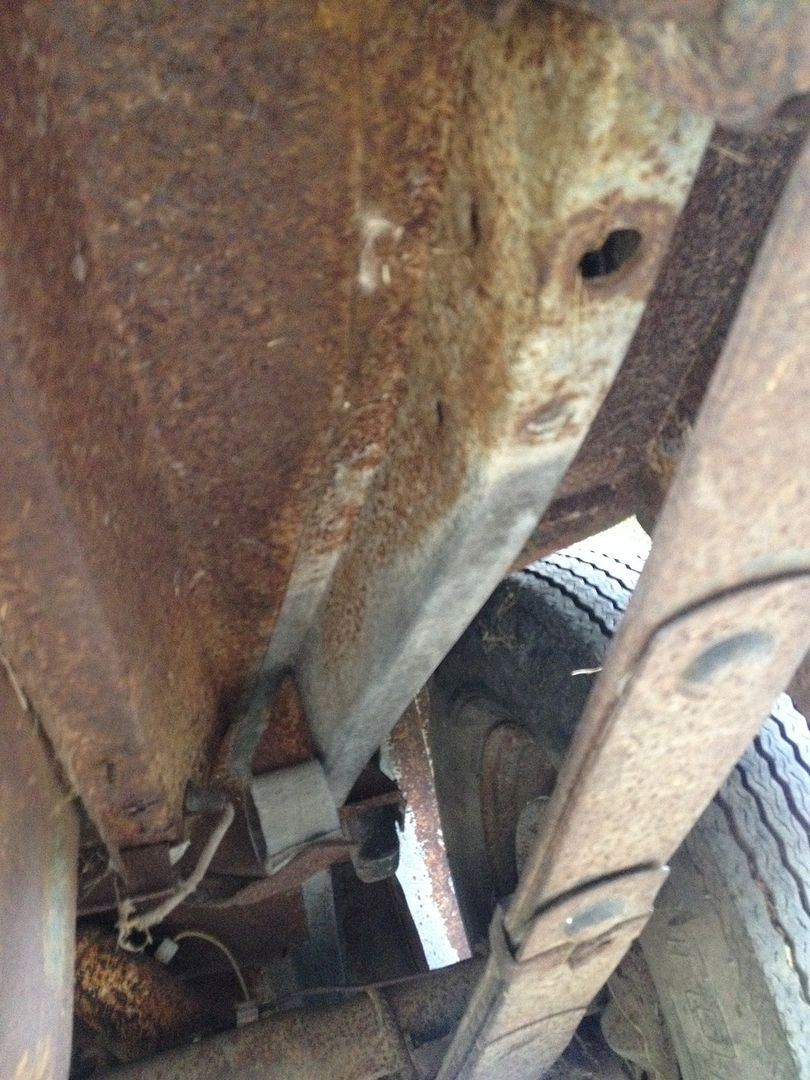 Driver Side, bummer they are fuzzy.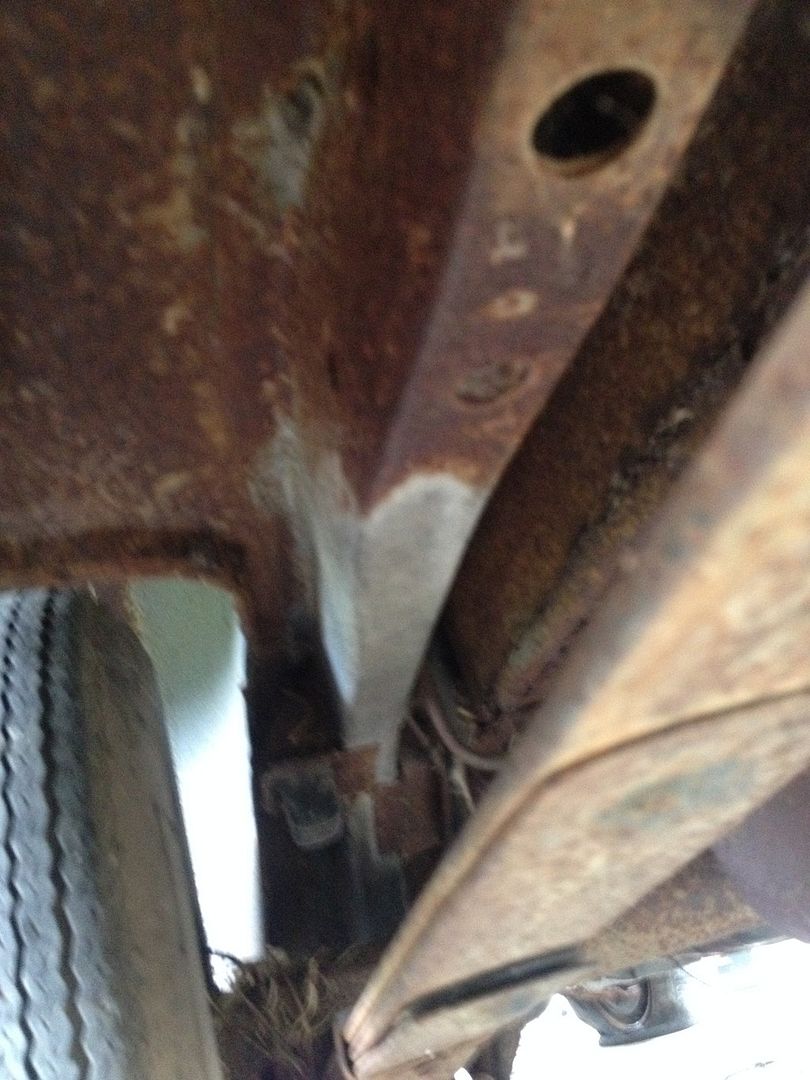 Has Front Disk brakes.
Trunk has rust all along the fuel tank
Driver Side
Pasenger Side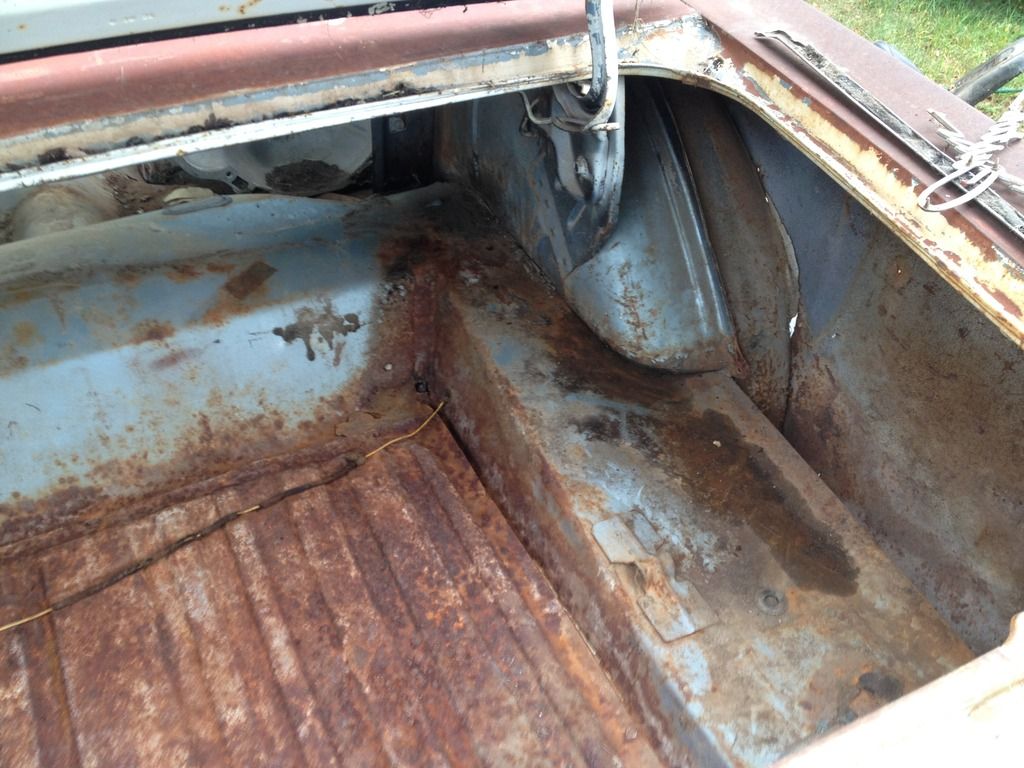 There is a little in the trunk drop outs.
Aside from the upholstery I saved very little out of the cabin or trunk when I cleaned it out.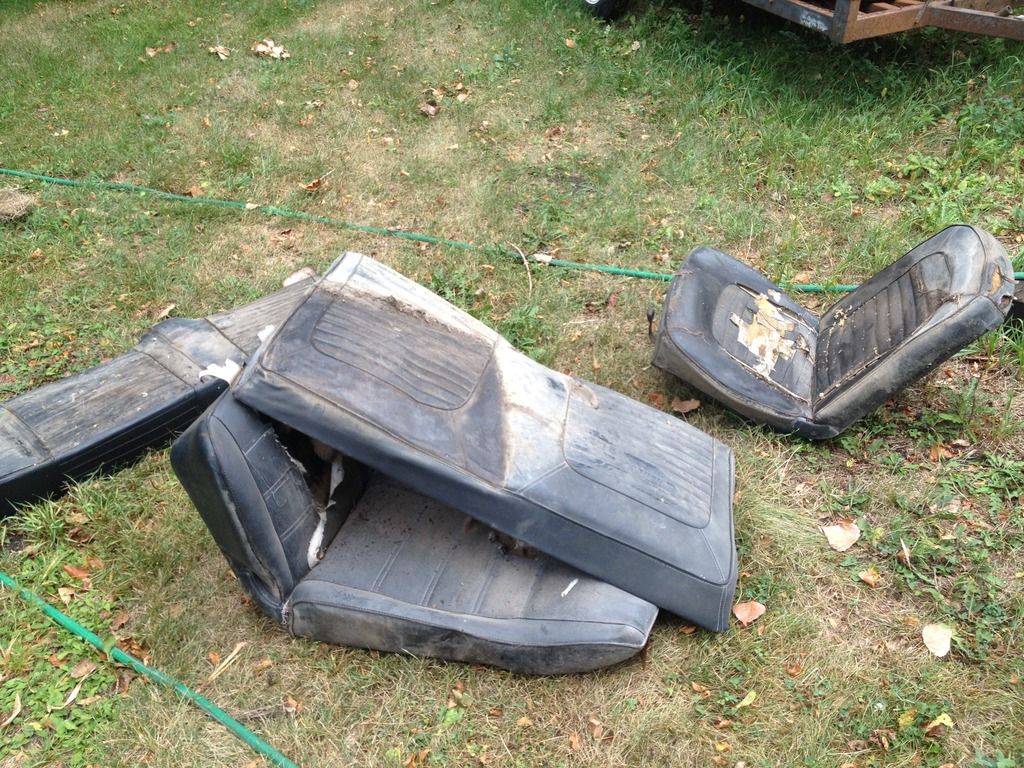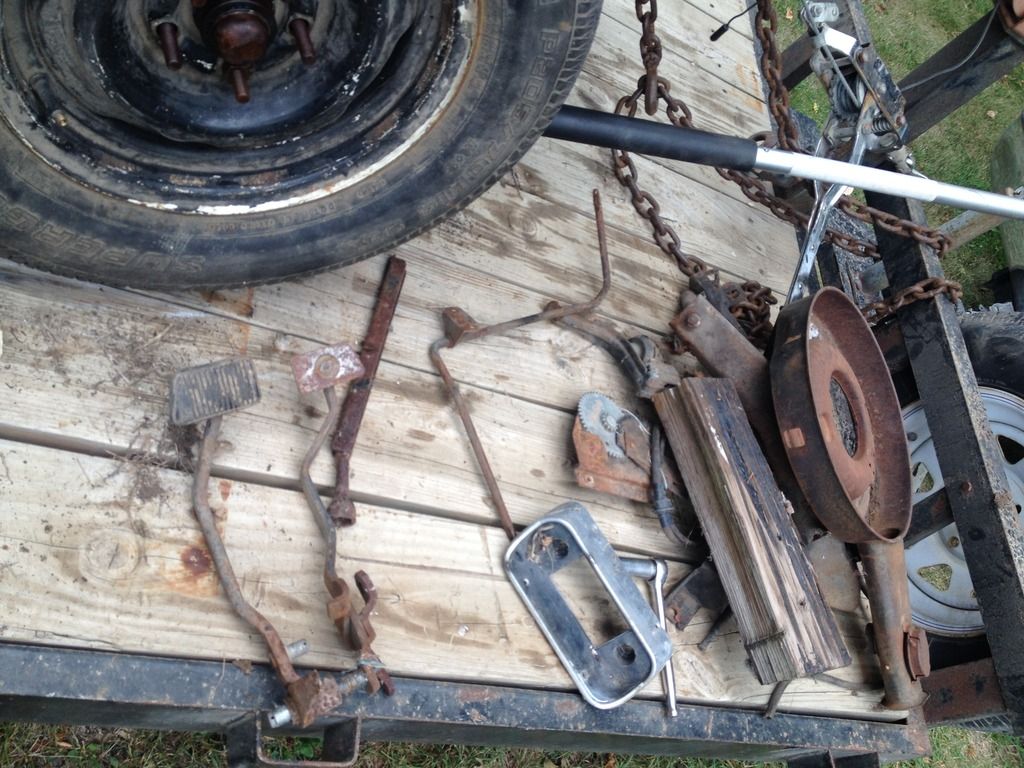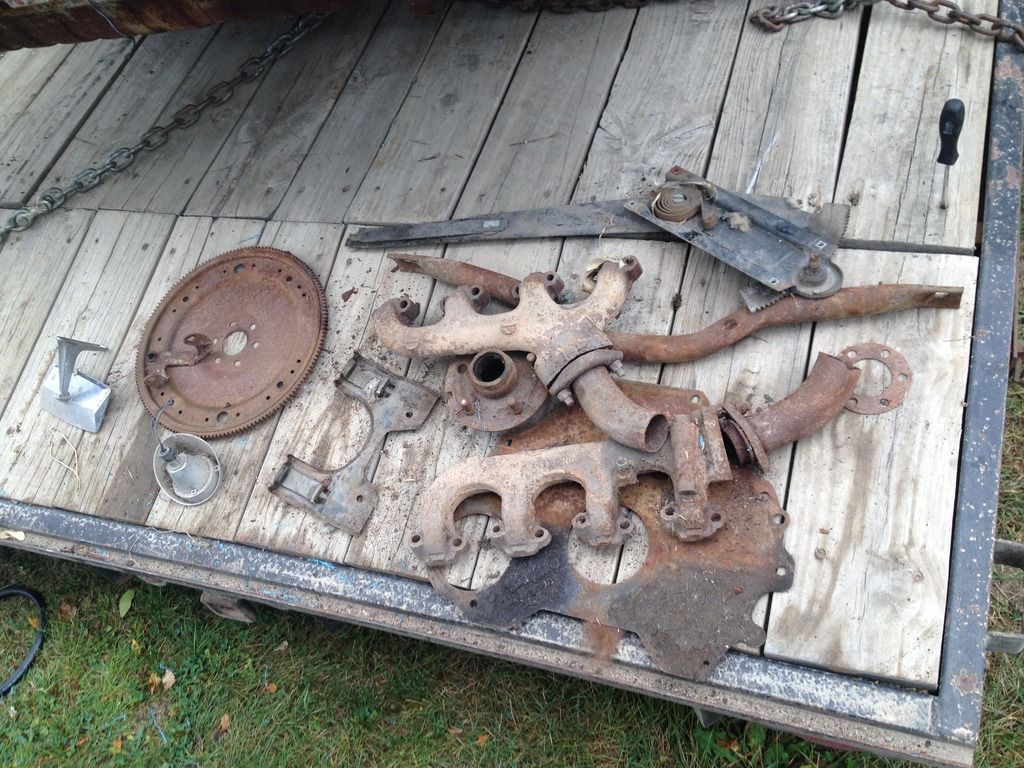 The seat risers are rusty, the floor metal around them looks decent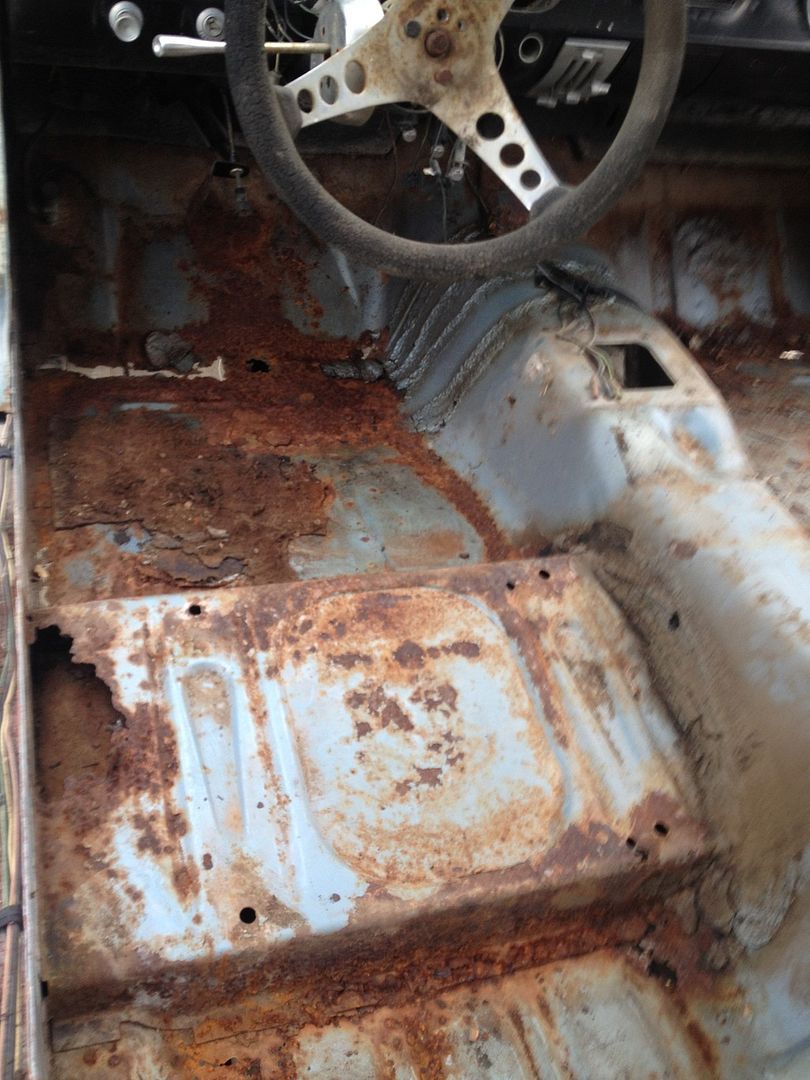 Rear seat area looks great.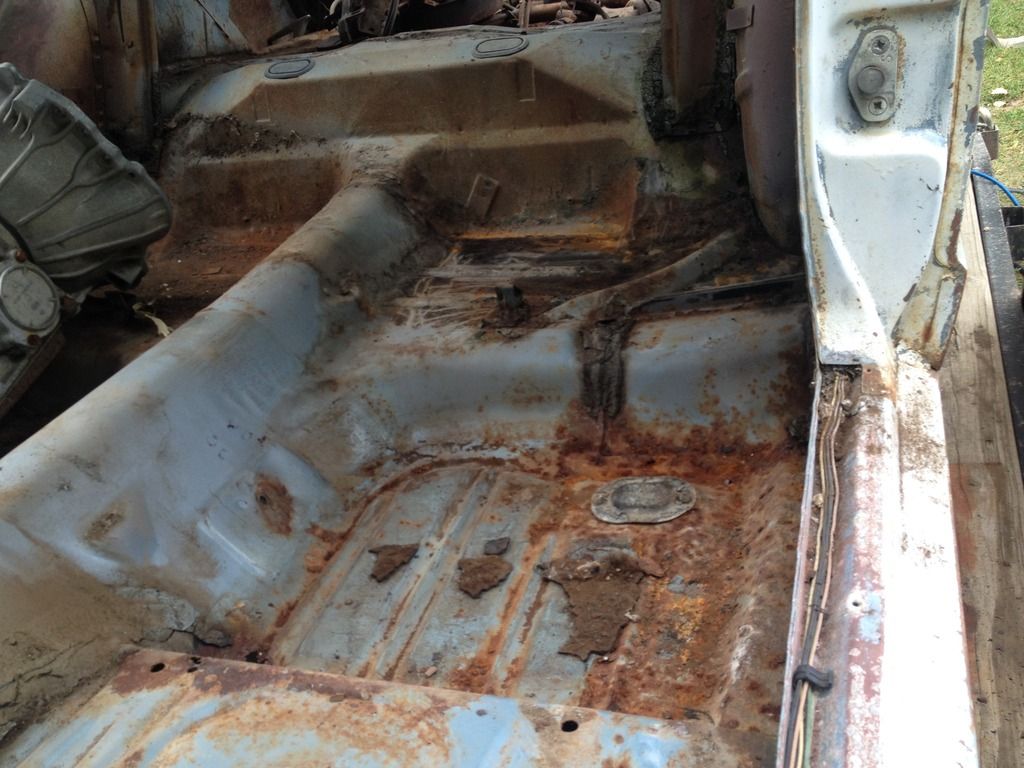 Passenger front, same rust hole location as the driver front.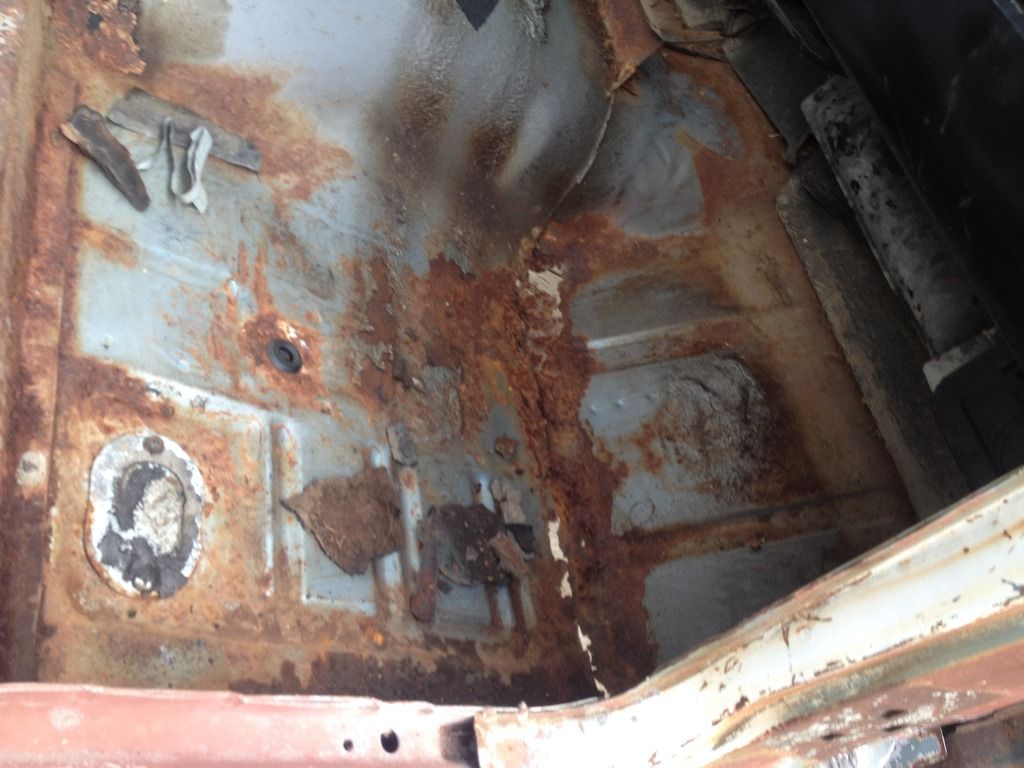 Passenger seat riser is in better shape
Passenger Rear Seat area looks as good as the Driver side.
For some unspecified and unknown of time, the car has been backed into my hay barn.
I currently don't have a title for it and my plans don't call for it to be street legal.
I plan on using it as a test mule and for taking pictures of the parts I build.
And I want to prep it for fun uses, drag racing, AutoCross, Open Road course.
And I'll use that '75 Crew Cab and a trailer to get it there.
I'd like to install the convertible inner rocker panels and torque boxes like this.
http://www.streetortrack.com/Installing-convertible-rockers-into-a-65-68-p-14.html
Subframe connectors.
Custom motor mounts (buening designed)
I sold a couple sets through here and other sites.. never got pictures of them installed, and haven't had time to install them into my own '68 Mustang yet.
Custom Motor Mount Plates -- StangFix.com
Boss type shock tower reinforcements (inner and outer similar to Opentracker)
StangFix.com -- Shock tower reinforcement - Day 2
Lower Control Arm eccentrics (and eccentric eliminators)
Road racing type engine crossmember to tie into the LCA mount bolts (buening designed)
Finished my Cobra Automotive-like 70 Engine Crossmember -- StangFix.com
Export and Monte Carlo braces (my own design)
Rear Seat Divider (I'll build my own)
Outer Spring cover to firewall braces (I have homework to do)
Shelby/Arning mod (information from dazecars.com)
Control arm boxing plates (similar to Opentracker)
Roller Spring perches (I built my last set using parts from dazecars.com)
Tubular Strut Rods (I'm building my own with information from buening)
Custom Built Strut Rods -- FordSix.com
Rollbar (don't know yet)
TankArmor (I'll build my own)
Should be fun -- better be.